Plastic has acquired immense importance in the business world, being this a material with great application capacity and advantages.
Such as cost reduction and high durability, also as we know many types of plastics can be recycled and recovered.
What happens to those plastics that are damaged and that could well be repaired?
How to reduce costs so as not to buy new plastic materials that generate expenses for companies?
There is a solution! And it is through plastic welding.
It is defined as a process of joining plastic molecules generally through heat. At CESLA we are not only dedicated to training work teams for welding.
Custom solutions
Plastic repair is an artisan job as it does not have a defined or identical process in all cases. Even in the case of standard objects, each production need, aspect related to safety, aesthetic requirement, and manufacturing material are different and cause further damage and repair needs.
CESLA has accumulated extensive experience thanks to our extensive portfolio of clients in the industrial sector, CESLA is capable of designing solutions tailored to each need and developing a solid maintenance and repair project for each client.
In this way, the result of our repairs is safe and efficient, of high quality, and at the lowest possible price.
CESLA offers a plastic repair service in:

Industry

Recycling

Environmental
Plastic Repair: Industry
Logistics, Pooling, Automotive, consumer goods, Chemical, Construction, Agriculture, etc ...

For the application of the different projects in each one of them, CESLA offers specific and personalized solutions, repairs the parts made of plastic, and gives them a second life.
What solution can we offer you?
Cracks in your containers, broken pallets, leaks in tanks, hinges, broken skids, etc. Both serious and minor damages affect the functionality of plastic resources, rendering them useless or preventing their safe use. Replacing them with new ones is costly and harmful to the environment.
Our certified staff guarantees the recovery of your repair, CESLA applies the welding method par excellence under the DVS directive, pioneers of plastic welding.

The repair is applied in a personalized way for each of the needs according to the project.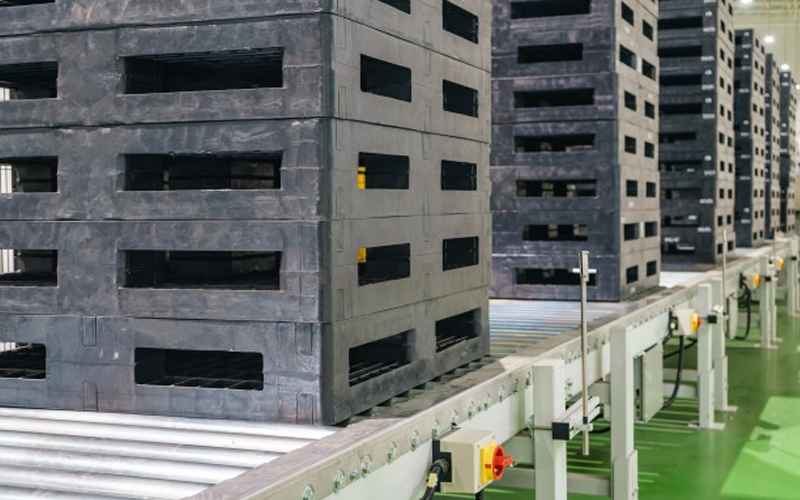 Plastic Repair: Recycling
The RSU sector is made up of Urban Solid Waste parks that belong to both private companies and municipalities. Containers for the collection of Solid Urban Waste, due to their exposure to the elements, suffer from frost, humidity, heat, and corrosion, which reduces their resistance and prevents their correct functionality. In addition, its manual and automatic handling ends up causing breakages, loss of components, etc., which makes them useless.
Any object made of plastic used for the collection of Urban Solid Waste such as:
Side / rear cargo containers

Underground containers

Recycling containers

Organic fraction containers

Litter bins

Plastic components of vehicles, machinery, and equipment used in the collection of Solid Urban Waste
Plastic Repair: Environmental
Every day thousands of high-volume boxes, insulated boxes, and warehouses are transported, loaded, unloaded, and stored.
These elements have great value in the logistics chain. Therefore, cracks, breaks, leaks, or broken accessories affect its functionality or prevent its safe use as well as its transport.
CESLA offers a service that prolongs the useful life of your plastic goods, leading to significant savings and an important contribution to environmental sustainability.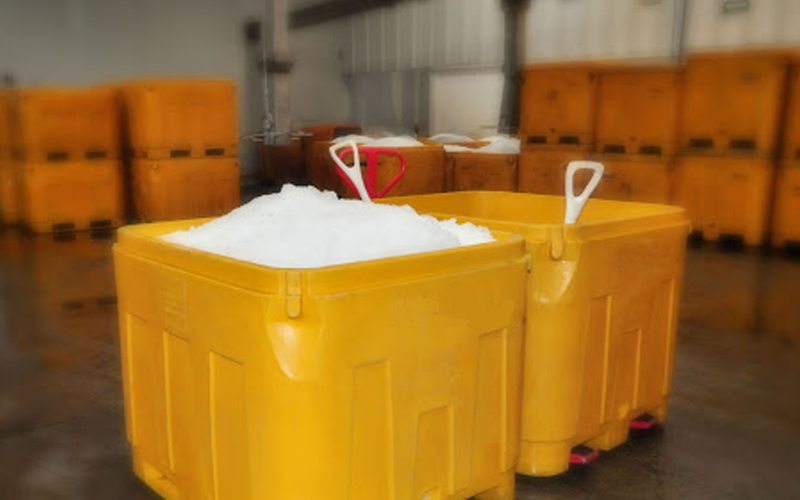 Are you interested in this service?
Contact us and request information.