Surely you have faced or it has happened to you:
What is the initial temperature for Welding?
Does the equipment fit?
In Mechanical Air Welding, did it happen to you that one side seal and the other did NOT?
In Hot Gas Welding Does it make you a long lip? Do you know what standard is applied for the airtightness tests?
Do you give your client the security of the work you did?
How do you guarantee your work?
You will learn this and much more in this course!
On-site course in Welding of Tarps and prefabricated membranes
Currently we have 2 options to choose from depending on the project that is oriented so that it can be adapted to the daily practice that you already have in your company:
Basic Training of PVC Membrane Welding Tarps.

PVC Roofing Membrane Welding Specialized Training.



What will I learn?
Preparation of equipment and materials
Fundamental principles of welding
Sealing with manual and automatic
equipment
Quality tests
And much more...
What does include?
Lunch
Didactic material during the course
Delivery of evaluation results
Training certificate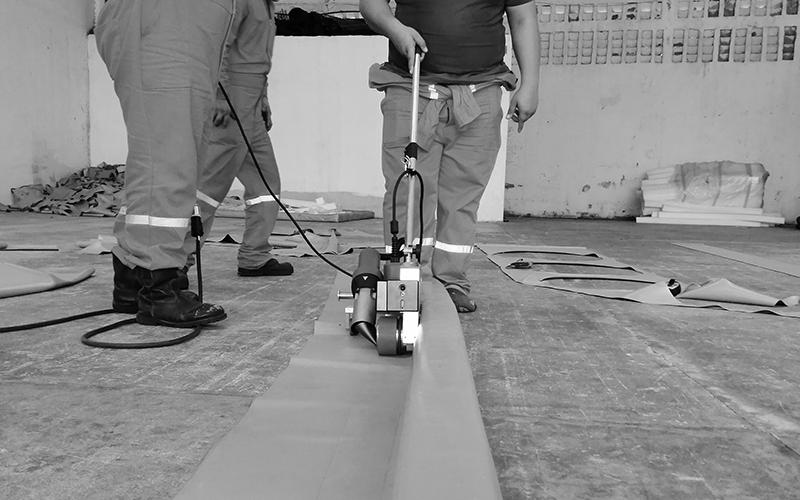 We have the group option.

Ask about this option!