You have the basic knowledge but:
Do you want to participate in a project?
Do they ask you for a certificate at the international level?
Do you know what standards your equipment must comply with?
Do you know the process and logs for taking installation records?
What standard applies to the Airtightness and Destructive tests?
You will learn this and much more in this course!
Specialized course of pipe fusion
The course is focused on teaching you all the DVS standards, principles, and techniques that you should know for the proper installation of pipes.
What will you learn?
Welding techniques
Quality control log
Quality tests
Butt fusion
Pipe repair with filler material
Recommendation: You can take the Theoretical Online part and the Practical visit is scheduled at the CESLA facilities in CDMX or Hermosillo, Sonora.
What does it include?
At the CESLA CDMX and Hermosillo facilities.
All the equipment.

Box Lunch on training days.

Didactic material and study guides.

Exam application.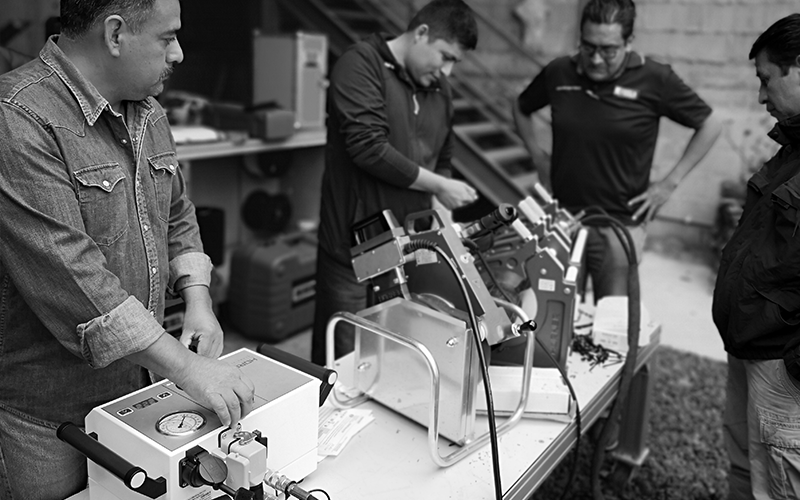 We have the group option.

Ask for this option!